EHV JB1 vs JB1 Twente 3 - 2 win!
What a fantastic game!
Man of the match goes to JP de Pijper for probably (already) the goal of the season!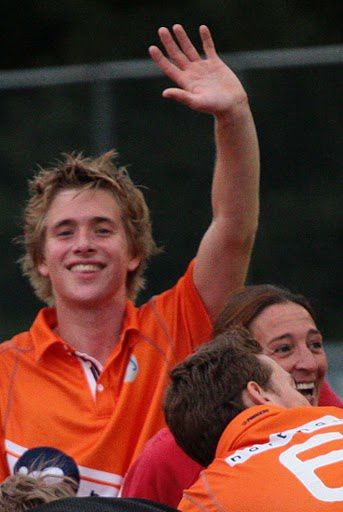 2 pre-competition fixtures vs Twente had resulted in a 7 - 7 draw and a 4 -3 loss. On paper Twente were the favorites to win and had the added advantage of playing on their home turf. Fortunately for me the EHV boys do not spend much time reading and were completely unaware of the statistics.
The game was hard fought by both teams and played at an unbelievable tempo. Twente opened the score card, taking advantage of an uncoordinated EHV defensive line. At this point the game could of gone down hill but our boys have got their sights set on a Top Klasse placing at the Herfst Vacation and kicked themselves into top gear. Joep Steggink scored from an interception in mid-field and a quick counter attack. JP quickly followed up with a second goal for EHV.
A few scarey moments were given by Twente during a penalty corner but an an outstanding performance by Fabian Breteler (keeper) and rebound clearance by Daan Overvoorde denied them their chance.
Another interception and blindingly fast counterattack along the right flank by Trevor Nyamsangya and Thomas Beumer placed the ball on the stick of JP for a tip-in on the roof of the Twente goal. This was the goal of the game and quite possibly the season!
I didn't see the 2nd goal from Twente as I was having a cup of tea and a chat with a few of the parents on the sideline ... my bad.
2 minutes to go in the game ... EHV 3 - Twente 2 .... Penalty corner for Twente!!! Tension was high, would we defend the corner and walk away from the game with 3 points? Twente played the ball out to the top of the circle, Trevor (#1 out) was in hot pursuit .... Twente passed the ball to the right ... Trevor changed direction in mid-sprint without slowing and intercepted the ball sending it to the side line. GAME OVER!
All of the boys, EHV and Twente, played well. It was a very entertaining game to watch. Compliments to all.
Many thanks to the Twente umpires for whistling a good game and many thanks to the EHV traveling supporters :O)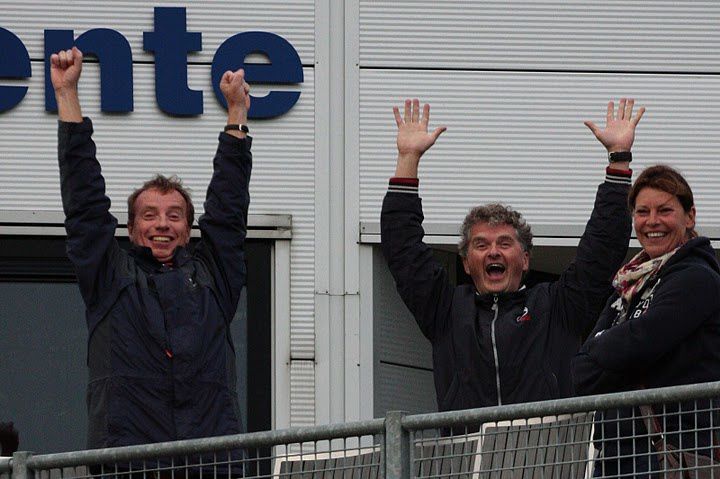 Here's a link to the photo's of the game. Many thanks to Christoph Schnatz's Papa, Uli.
https://picasaweb.google.com/113773583962603968018/TwenteEHVB1?feat=email#
Next week home vs Oosterbeek. Hope to see you on the sideline
EHV JB1
x